Soon Austin Residents Will Start Seeing Ford Explorer Police SUVs Again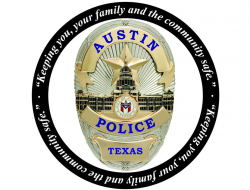 The Austin Texas police department is starting to put Ford Explorer Police Interceptors back into service after pulling all 397 off the streets earlier this year. An additional 42 used by other city departments were pulled as well. The issue is exposure to carbon monoxide. After multiple officers complained about feeling sick the department made a move to equip all the SUVs with carbon monoxide detectors. Multiple officers filed lawsuits against Ford. At least one officer says the exposure led to nerve damage. Yikes.
I imagine the decision to put the SUVs back into service wasn't easy, but multiple steps were taken following Ford's "special program" for Police Interceptors was announced:
The straight exhaust tips be replaced with new ones that point downward
Any gaps around liftgates and those created when police equipment was installed be sealed up
Providing new A/C calibration that brings in more fresh air during heavy acceleration
In the future the Austin PD says it plans on buying a more diverse set of vehicles to avoid having to take an entire fleet of vehicles off the roads all at once.