Automatic Transmission's Torque Converter Fails Without Warning
Posted on

Tagged
Key Points
The 2004-2005 Ford Freestar transmission fails without warning.
The problem is due to a defect in the torque converter.
An investigation led to a recall of 450,000 vehicles from the 2004-2005 model years.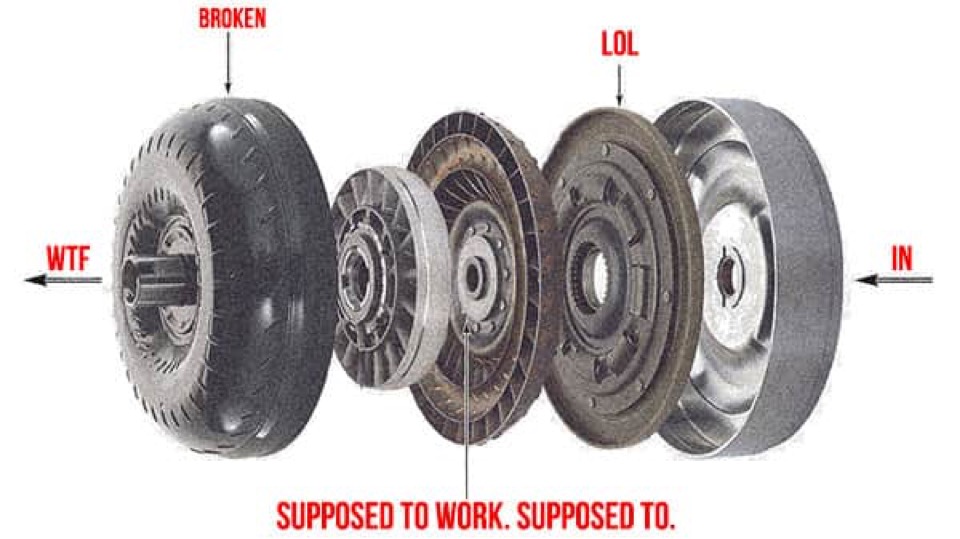 Owners of the 2004-05 Ford Freestar minivans and Mercury Monterey SUV have scary stories about how the vehicle will suddenly surge forward and then immediately lose all power. This forces the driver to coast without power to a safe spot on the road, which can often times be impossible in certain traffic situations.
Investigation Leads to a Recall ∞
An investigation was launched by the NHTSA in 2009 due to the severity of the complaints. Ford argued that it had a low complaint rate for this type of malfunction and only two accidents had been reported as a result of this defect. The NHTSA wasn't impressed and Ford eventually agreed to issue a recall the torque converter in these vehicles to avoid a protracted dispute.
The recall covered 450,000 vehicles from the 2004-05 model years. Owners of affected Ford and Mercury vehicles should have been notified to have their torque converter replaced at no charge.
The safety recall began on August 9, 2012. Owners may contact the Ford Motor Company customer relationship center at 1-866-436-7332. For detailed information & supporting documents, see the official NHTSA page concerning recall #12V006000
Class-Action Lawsuit ∞
Before the recall, a class action lawsuit was filed against Ford Motor Company in the United States District Court for the Eastern District of New York, Brooklyn Office (styled Judy Azose v. Ford Motor Company, Case No. CV 10-3634).
The Ford Freestar and Mercury Monterey class action lawsuit complaint reportedly alleges statutory violations of the New York General Business Law section 349, breach of express warranty, breach of implied warranty of merchantability, violation of Magnuson-Moss and unjust enrichment.</p>
If you're interested in the case, you can download a PDF go the full class-action lawsuit.
Generations Where This Problem Has Been Reported
This problem has popped up in the following Ford generations.

Most years within a generation share the same parts and manufacturing process. You can also expect them to share the same problems. So while it may not be a problem in every year yet, it's worth looking out for.
1st Generation Freestar

Years

2004–2007

Reliability

72nd out of 94

PainRank™

21.5

Complaints

315

Learn more about the 1st Generation Freestar
OK, Now What?
Maybe you've experienced this problem. Maybe you're concerned you will soon. Whatever the reason, here's a handful of things you can do to make sure it gets the attention it deserves.
File Your Complaint

CarComplaints.com is a free site dedicated to uncovering problem trends and informing owners about potential issues with their cars. Major class action law firms use this data when researching cases.

Add a Complaint

Notify CAS

The Center for Auto Safety (CAS) is a pro-consumer organization that researches auto safety issues & often compels the US government to do the right thing through lobbying & lawsuits.

Notify The CAS

Report a Safety Concern

The National Highway Traffic Safety Administration (NHTSA) is the US agency with the authority to conduct vehicle defect investigations & force recalls. Their focus is on safety-related issues.

Report to NHTSA