Explorer Rear Panels Have More Cracks Than a Plumber's Convention
Key Points
Rear lift gates alwas seem to develop cracks in the 2002-2005 Explorer.
The cracks allow moisture to build-up and can eventually shatter the rear-lift gate window.
Ford has released a novel's worth of TSBs but hasn't offered any help to owners.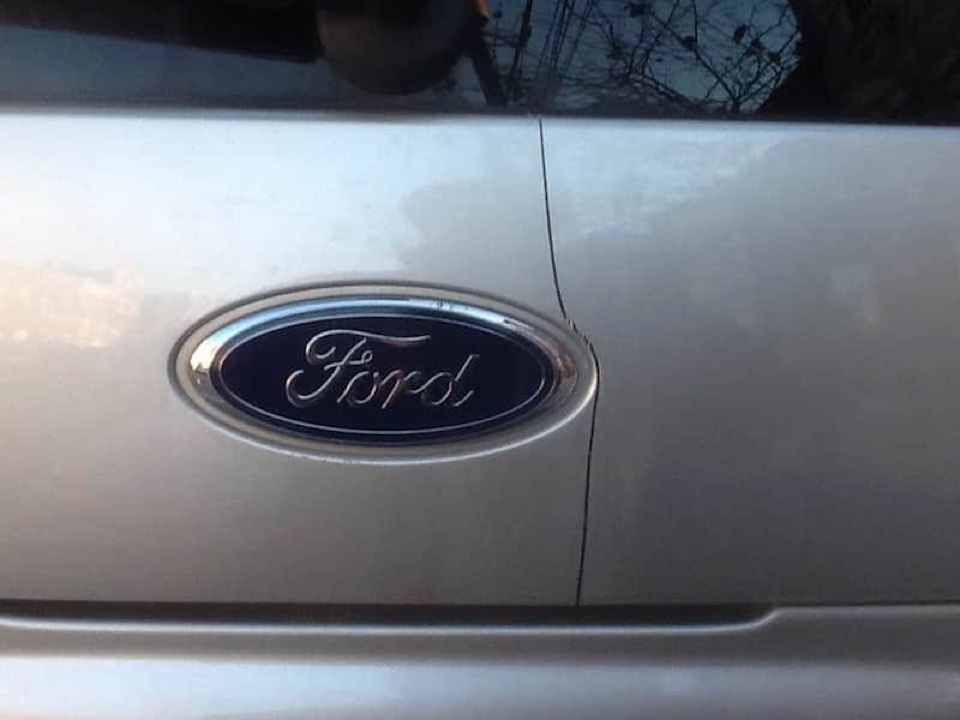 Ford redesigned their SUVs in 2002[1] and started using a polymer called ABS (acrylonitrile butadiene styrene) for their rear panels. ABS is supposed to be resistant to heat and tough impacts, which makes sense and points to a possible manufacturing defect causing the cracking.
The automaker switched to a blend of plastics known as Xenoy in 2003 which, interestingly enough, has experienced cracking problems in other applications.
It's Not All It's Cracked Up to Be ∞
This isn't just a cosmetic issue. The cracks:
Allow moisture to build up and corrode components that were supposed to be protected by the panels.
Can lead to a shattered rear lift-gate window.[2]
If bad enough, the cracks can actually cause the panel to break off while driving.
What Vehicles Are Affected ∞
The following vehicles share the same model chassis, use materially identical tailgates and suffer from the problem:
A Widespread Issue ∞
Ford sold nearly 1.4 million Ford Explorers, 175k Mercury Mountaineers, and 71k Lincoln Aviators in the United States, totaling roughly 1.6 million vehicles that could be affected.[2:1]
Can the Problem Be Fixed? ∞
Including parts and labor, a repaired rear panel can cost between $300-$800 per crack. Any repairs do nothing to prevent future cracking, however. Perhaps that's why you see so many Explorers on the road with cracked panels – it's too costly to fix.
In fact, if you're looking for something to keep the kids quiet during your next road trip, just challenge them to count all the Ford SUVs with cracked tailgates. Better yet, challenge them to find one that doesn't have a crack. That should keep 'em busy for a while.
Ford's TSBs About Cracked Rear Panels ∞
A TSB should not be confused with a recall. In fact, TSBs are a common way for automakers to inform dealers of potential problems and provide a guide for repairs. TSBs are typically shared only to service departments and are rarely shared with consumers. Still, we can learn a lot by looking at the TSBs Ford sends its dealers:
TSB 02-25-6 - Published on December 13, 2002. This TSB says Ford vehicles "may exhibit cracking, warping or separation of the rear lift-gate appliqué." The TSB says if this happens, the entire lift-gate glass assembly should be replaced. This service was to be covered under the bumper to bumper warranty coverage.
TSB 03-12-6 - Published on June 16, 2003. This TSB applies to 2002-03 Explorers and Mountaineers and says it is "no longer necessary to replace the entire lift-gate glass to correct this condition." Interesting.
TSB 03-15-5 - Published on July 18, 2003. This TSB once again says Ford vehicles "may exhibit a damaged/cracked plastic appliqué without glass damage." At the time, the problem was eligible for repair under the bumper to bumper warranty coverage.
TSB 04-8-5 - Published April 23, 2004. This TSBs stated purpose was to "update vehicle line coverage and service procedure" and expanded its scope to include 2004 Explorers and Mountaineers, as well as the 2003-04 Lincoln Aviator.
TSB 05-24-2 - Published November 17, 2005. This TSB once again expanded the problem's scope, this time including the 2005 model year.
Replacement of the lift-gate glass (which was the only way to replace a cracked panel early on) was costing Ford over $1 million per quarter in warranty repairs, their most costly warranty item by nearly 4x. Gee, I wonder if that had something to do with them dropping repair coverage?
Class Action Lawsuit ∞
A class-action lawsuit is seeking damages and "equitable relief" for owners of the 2002–05 Explorer, 2002–05 Mercury Mountaineer and 2003–05 Lincoln Aviator.
The lawsuit says these tailgates were "defective at the time of manufacturing" and that Ford knows it, concealed it and continues to lie about it. The large crack down the tailgate is inevitable and should be covered under warranty.
The cases key points are:
Ford knew about the problem in early 2002 as evidenced by a series of Technical Service Bulletins (TSB)[3] issued to dealers on July 18, 2003. In that TSB, Ford says vehicles "may exhibit a damaged/cracked plastic appliqué on the tailgate.
Because Ford was aware of this defect during the manufacturing and sale of these vehicles, Ford has a duty to disclose information about the problem.
Despite knowing about the issue, Ford continued to sell these vehicles in good faith.
Ford has systematically refused to repair any cracked tailgates – both inside and outside the warranty period – asserting that the problem is the result of an outside force (i.e., a collision or debris)
The cracked tailgate can eventually lead to more serious and dangerous issues such as a shattered rear window (or "back-lite") and panel pieces detaching from the vehicle while driving in traffic.
The lawsuit wanted Ford to be covered under the vehicle's original warranty because the defect existed during manufacturing. A federal judge didn't exactly see eye-to-eye with that point, but allowed the lawsuit to move forward on consumer protection and deceptive practice claims.
Ford's Motion to Dismiss ∞
Ford thinks a case about a cosmetic panel crack is absurd. We think it's absurd that Ford refuses to acknowledge the potential safety problems associated with the defect.
Previous cases – such as Wolin v. Jaguar Land Rover N. Am – have provided precedent for cases where a widespread, class-wide defect with potential safety-related consequences are appropriate for court.
Ford also argues that corrosion is a fact of life when it comes to cars. This is true, but considering this case deals with the corrosion of a "stud plate to which the rear wiper motor is mounted and a striker that latches the rear flip-glass to the lift-gate." That stud plate is supposed to be covered and protected by a body panel without cracks.[3]
And Ford does not dispute the rear panel on each of the vehicles mentioned in the case, regardless of their make or model year, proved to be prone to cracking.
Actions You Can Take ∞
Because the cracked panel is not a safety defect, there is very little chance of a recall. For a short time in late 2006, Ford started a "special assistance program" for out-of-warranty Explorers, where Ford paid for all but $100 of the ~$450 repair cost. Since January 2007 people calling Ford's customer service line began to report back that apparently Ford has ended the brief assistance program.
It's worth calling Ford Customer Service and asking for a "goodwill repair" or ask why they ended the special assistance program. Most people have not had any success getting a discount on the repair by going to their local dealership. Your best bet is to call Ford's customer service line at (800) 392–3673.
---
Ford internally references the redesign of the 2002 Explorer and Mountaineer as UN152 ↩︎

Information from Case No. 11-CV–2953-RS, filed in a United States District Court in Northern California. More information on that case here. ↩︎ ↩︎

Ford acknowledges that the appliqué was designed to prevent water from becoming trapped by allowing water to drain through a series of "weepholes." ↩︎
Lawsuits Regarding This Problem
Lawsuits about this problem have already been filed in court. Many times these are class-action suits that look to cover a group of owners in a particular area. Click on the lawsuit for more information and to see if you're eligible to receive any potential settlements.
The lawsuit alleged that even though Ford sold millions of those SUVs, consumers might not have purchased the SUVs if the defect had been known.
Generations Where This Problem Has Been Reported
This problem has popped up in the following Ford generations.

Most years within a generation share the same parts and manufacturing process. You can also expect them to share the same problems. So while it may not be a problem in every year yet, it's worth looking out for.
3rd Generation Explorer

Years

2002–2005

Reliability

94th out of 94

PainRank™

123.38

Complaints

9096

Learn more about the 3rd Generation Explorer
OK, Now What?
Maybe you've experienced this problem. Maybe you're concerned you will soon. Whatever the reason, here's a handful of things you can do to make sure it gets the attention it deserves.
File Your Complaint

CarComplaints.com is a free site dedicated to uncovering problem trends and informing owners about potential issues with their cars. Major class action law firms use this data when researching cases.

Add a Complaint

Notify CAS

The Center for Auto Safety (CAS) is a pro-consumer organization that researches auto safety issues & often compels the US government to do the right thing through lobbying & lawsuits.

Notify The CAS

Report a Safety Concern

The National Highway Traffic Safety Administration (NHTSA) is the US agency with the authority to conduct vehicle defect investigations & force recalls. Their focus is on safety-related issues.

Report to NHTSA