PowerShift Has Delayed Acceleration and Jerks Its Way Through Gears
Posted on

Tagged
Key Points
Ford's 6-speed PowerShift transmission lurches, surges, and shudders while driving.
Ford issued more than 20 TSBs before a "customer satisfaction program" in 2014.
An additional settlement was made in March of 2017, offering 1.5 million owners cash payments, reimbursements, and buyback options.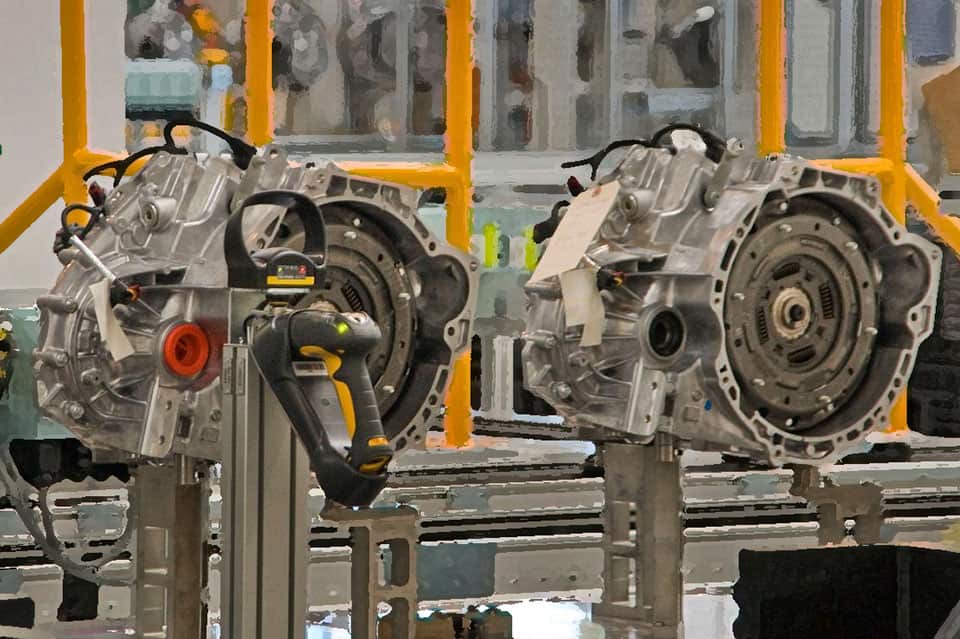 Ford introduced their 6-speed dual-clutch PowerShift transmission in 2010. To get the best gas mileage, PowerShift is essentially a manual transmission. However, instead of the driver controlling the gears with a shifter and clutch pedal, the transmission is controlled electronically to offer the ease of an automatic.
Ford marketed this as a "best of both worlds" scenario. But that lofty expectation fell flat on its face almost immediately.
Common PowerShift Complaints ∞
The system's dual-clutches are supposed to work in harmony to create an efficient, smooth ride. However poor design and manufacturing defects have created one of the most complained about problems on the road.
Jerking its way through gears ∞
The transmission is notorious for slipping, jerking, and shuddering its way through gears. Ford dealers have tried to convince owners that it's just the way a manual transmission feels. Really? I guess if you're driving with someone who's never driven stick before that would make sense.
"I understand that it doesn't act like a normal automatic transmission, and that's fine. But when the performance affects whether the car is usable or not, it is not a 'difference' that can just be shrugged off as a byproduct of the difference in transmissions and that the customer is not 'used to' it." – 2014 Fiesta owner in ID
Dangerous hesitations while accelerating ∞
Issues with the transmission control module create dangerous hesitations while accelerating. The delay between when the driver steps on the accelerator and the car actually responds can be the difference in avoiding accidents.
"Over the past 1 1/2 years, on three separate occasions, I really needed to accelerate to avoid peril. Guess what happened. Absolutely nothing when I stepped on the accelerator. I thought I was going to get in an accident each and every time." – 2014 Focus owner in MD
Unable to downshift properly ∞
The transmission has trouble with downshifting and keeps the car in higher gear as it slows down. In addition to excess noise and heat, this can also lead to the vehicle lunging forward as the owners hit the brakes.
"The gears slip when upshifting and they jerk REALLY HARD when downshifting. It feels dangerous driving in the city, because I'll try to slow down behind someone and it jerks forward and revs really hard and forces me to apply the brakes very hard to stop it from slamming into them." – 2011 Fiesta owner in NY
Resale value destroyed ∞
The once reliable car has taken a massive hit to its resale value. From Steven Lang on TheDrive.com:
"Despite Ford's willingness to extend the warranties on these transmissions to 7 years / 100,000 miles, this hasn't stopped the model from becoming a common site at the dealer auctions with transmission woes way out of whack with their historical average."
Technical Service Bulletins and Customer Satisfaction Campaigns ∞
As complaints began to mount, Ford issued more than 20 Technical Service Bulletins (TSB) regarding transmission-related problems.
In August of 2014 they released customer satisfaction program 14M01 to address the transmission shuddering during light acceleration.
The automaker says the shuddering was the result of fluid contamination of the dry clutches due to leaking transmission seals. Ford went with two dry clutches and skipped the oil pumps and other components of more traditional wet automated manual transmissions when the designing the PowerShift. While you'd never want transmission fluid leaking onto the clutch, perhaps going with a dry system expedited the problem.
Warranty extensions were offered to Fiesta and Focus cars manufactured prior to June 5, 2013 for the transmission's input shafts, clutch, and software calibration.
In February 2015, Ford issues "customer satisfaction program 14M02" to address complaints about a lack of power, trouble with engagement of the transmission, and issues with starting the vehicles.
Ford believed these problems were the result of problems in the transmission control module, and extended the module's warranty to 10 years or 150,000 miles. This warranty extension only applied to the 2011-2015 Fiesta and 2012-2016 Focus.
PowerShift Settlement ∞
Ford settled a PowerShift class-action lawsuit in late March 2017.
Involving nearly 1.5 million model year 2011-2016 Fiesta and 2012-2016 Focus cars, the settlement offers owners options:
Take cash payments and reimbursements for repairs and future problems, up to $2,325.
Have Ford buyback the car through an arbitration process in exchange for credits towards the purchase of new vehicles[1], worth $4,650.
Affected owners who have had at least three software flashes performed by Ford dealers will receive $50 starting with the third software flash, with an additional $50 for each subsequent software flash, up to $600.
Refund Arbitration ∞
Owners who believe they were either improperly charged for repairs or denied repairs under Ford's New Vehicle Limited Warranty are offered a way to pursue these warranty claims in a more limited arbitration.
Ford says they will cover the cost of arbitration and the arbitrator is authorized to award an owner reimbursement for out-of-pocket costs and complimentary repairs or warranty extensions by Ford.
---
Claims for the buyback option can be submitted for up to six years from the date of the original sale. ↩︎
Lawsuits Regarding This Problem
Lawsuits about this problem have already been filed in court. Many times these are class-action suits that look to cover a group of owners in a particular area. Click on the lawsuit for more information and to see if you're eligible to receive any potential settlements.
Generations Where This Problem Has Been Reported
This problem has popped up in the following Ford generations.

Most years within a generation share the same parts and manufacturing process. You can also expect them to share the same problems. So while it may not be a problem in every year yet, it's worth looking out for.
6th Generation Fiesta

Years

2009–2020

Reliability

64th out of 94

PainRank™

14.64

Complaints

656

Learn more about the 6th Generation Fiesta

3rd Generation Focus

Years

2012–2019

Reliability

87th out of 94

PainRank™

43.55

Complaints

1851

Learn more about the 3rd Generation Focus
Further Reading
A timeline of stories related to this problem. We try to boil these stories down to the most important bits so you can quickly see where things stand. Interested in getting these stories in an email? Signup for free email alerts for your vehicle over at CarComplaints.com.
After a series of PowerShift class-actions and years of complaints, a lawsuit settlement is on the horizon.

The settlement, once approved by a federal judge, will include about 1.5 million model year 2011-2016 Ford Fiesta and 2012-2016 Ford Focus cars with automatic transmissions that caused Ford to issue two customer satisfaction programs.

The full settlement details are complex, but will provide owners with options such as cash payments, reimbursements, or credits towards the purchase of a new car with a arbitration-monitored buyback from Ford.…

keep reading

article "PowerShift Lawsuit Settlement Waiting on a Judge's Approval"

Ford's "best of both worlds" PowerShift transmission is facing more leagl heat, this time by 28 named plaintiffs in Texas.

The dual-clutch lawsuit alleges the vehicles suffer from a long list of problems including shuddering, slipping, bucking, jerking, hesitation while changing gears, premature internal wear, delays in downshifting and sudden or delayed acceleration.

Where have we heard that before? Oh that's right, California and Illinois have similar class-action lawsuits on the docket.

This case, however, is the first to add the EcoSport to the list of affected models.

keep reading

article "Another PowerShift Transmission Lawsuit, This Time in Texas"

A proposed class-action lawsuit has been filed in Illinois on behalf on all US consumers that purchased or leased a 2011-2015 Ford Fiesta or 2012-2015 Ford Focus and have had to endure the terrible driving experience of the PowerShift dual-clutch transmission.

The plaintiffs list similar complaints to another class-action filed last year, namely that the transmission "slips, bucks, kicks, jerks, gets hot, stutters, harshly engages, has premature internal wear, sudden acceleration, delay in downshifts, delayed acceleration, and difficulty stopping the vehicle." Other than that, how is it though?…

keep reading

article "Dual-Clutch PowerShift Transmission Lawsuit Filed in Illinois"

A class-action lawsuit says that Ford's new dual-clutch transmissions are a defective bucket of bolts.

The lawsuit alleges the transmission was manufactured defective and is causing Fiesta and Focus owners nothing but headaches. Owners complain about vehicles that lurch forward, experience delayed acceleration, delayed downshifting and vehicles that have trouble stopping.

The lawsuit says that all the shuddering leads to premature failure and costly repairs. Repairs that Ford, allegedly, isn't covering under its standard warranty.

PowerShift transmissions are supposed to provide the efficiency of a manual, with the ease on an automatic. Unlike other automatic transmissions with torque converters, PowerShift uses two clutches that hand off responsibility to one another. And if this lawsuit is any indication, they're doing a terrible job.

keep reading

article "Fiesta and Focus Are Shipping with Defective Transmissions According to a Lawsuit"
OK, Now What?
Maybe you've experienced this problem. Maybe you're concerned you will soon. Whatever the reason, here's a handful of things you can do to make sure it gets the attention it deserves.
File Your Complaint

CarComplaints.com is a free site dedicated to uncovering problem trends and informing owners about potential issues with their cars. Major class action law firms use this data when researching cases.

Add a Complaint

Notify CAS

The Center for Auto Safety (CAS) is a pro-consumer organization that researches auto safety issues & often compels the US government to do the right thing through lobbying & lawsuits.

Notify The CAS

Report a Safety Concern

The National Highway Traffic Safety Administration (NHTSA) is the US agency with the authority to conduct vehicle defect investigations & force recalls. Their focus is on safety-related issues.

Report to NHTSA